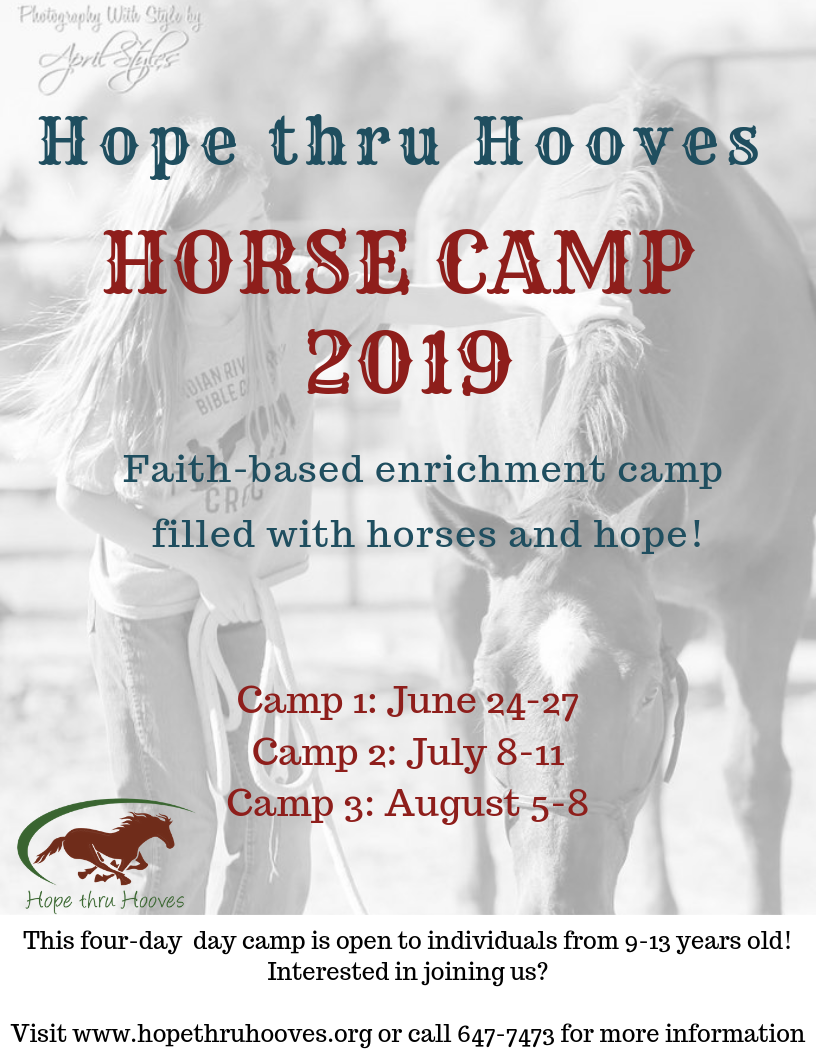 Camp will run from 7:30 am - 12:00 noon
Breakfast and a late morning snack will be served
Each day will include:
Devotion and memory verse
Horse Chores - Feeding & cleaning pens
Horse engagement - grooming, handling, and horsemanship
Horse activities - character building equine assisted learning activities
Classroom - reading, writing and math all revolving around gaining general horse knowledge, care and ownership
Final day will include a chance for each participant to ride a horse.
Ages 9-13 welcome - no previous horse experience is needed
Camp is limited to 12 participants.
Cost is $200 and includes a camp T-shirt
$50 of the $200 is a non-refundable registration fee.
Registration may be transferred to another child if the originally registered child can not attend.
Total camp fee is due 14 days prior to camp start date.
Cancellations more than 14 days prior to the start of camp will be refunded less the $50 registration fee.
Cancellations with 14 days of camp start will not be guaranteed a refund. Refund subject to individual circumstances.